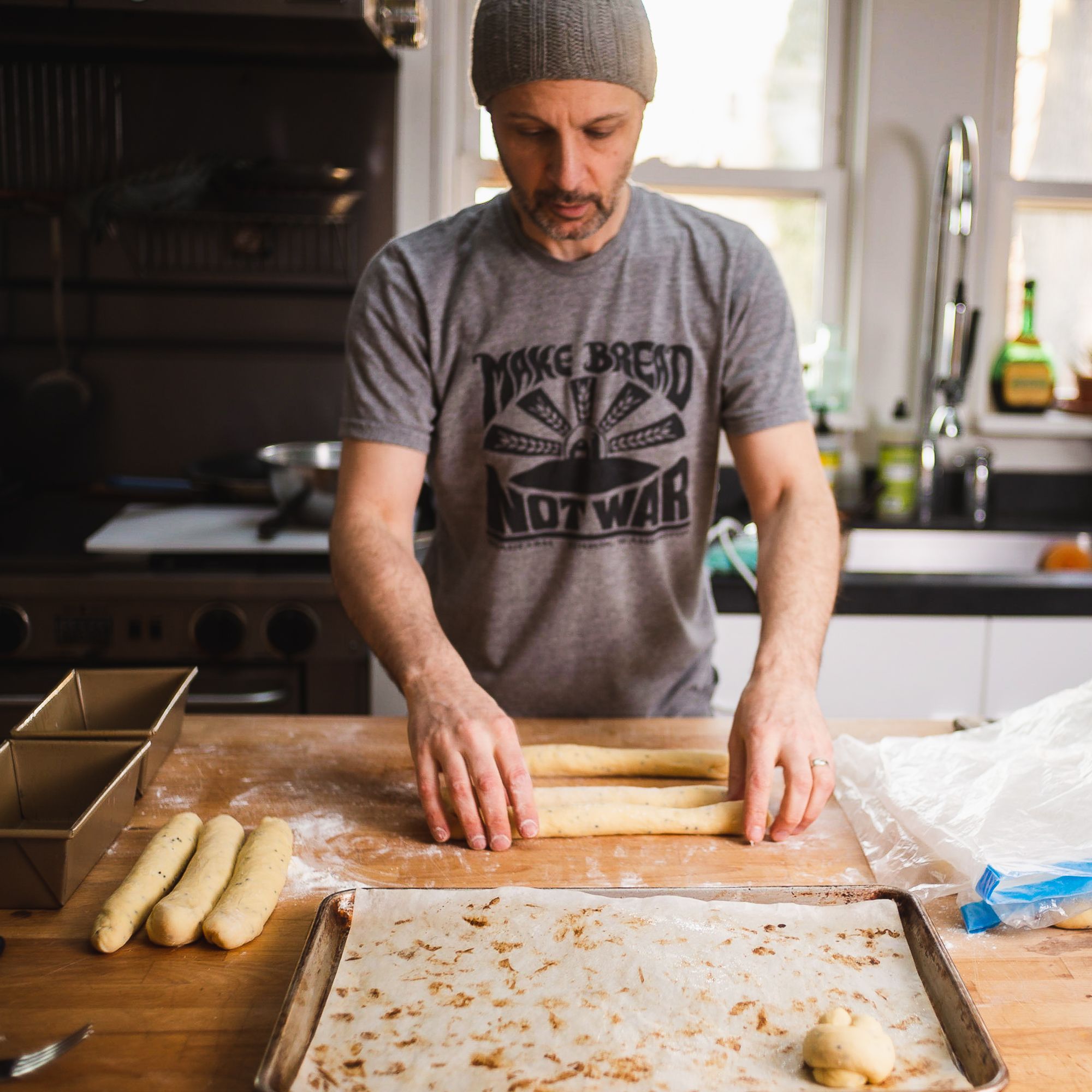 ANDREW JANJIGIAN (aka @wordloaf) is a baking teacher, recipe developer, writer, and photographer from Cambridge, MA.
He writes and develops recipes for Serious Eats, King Arthur Baking, Epicurious, and Edible Boston, among others.
In 2020, he ended an 11-year run as a test cook, editor, and resident breadhead at Cook's Illustrated magazine.
His IACP-award nominated bread baking newsletter can be found at newsletter.wordloaf.org.
You can find things like past and upcoming workshops, t-shirts and sourdough starters for sale, and links to his recipes and articles via the links on the left.